#72 Creating Opportunities to Receive What We Need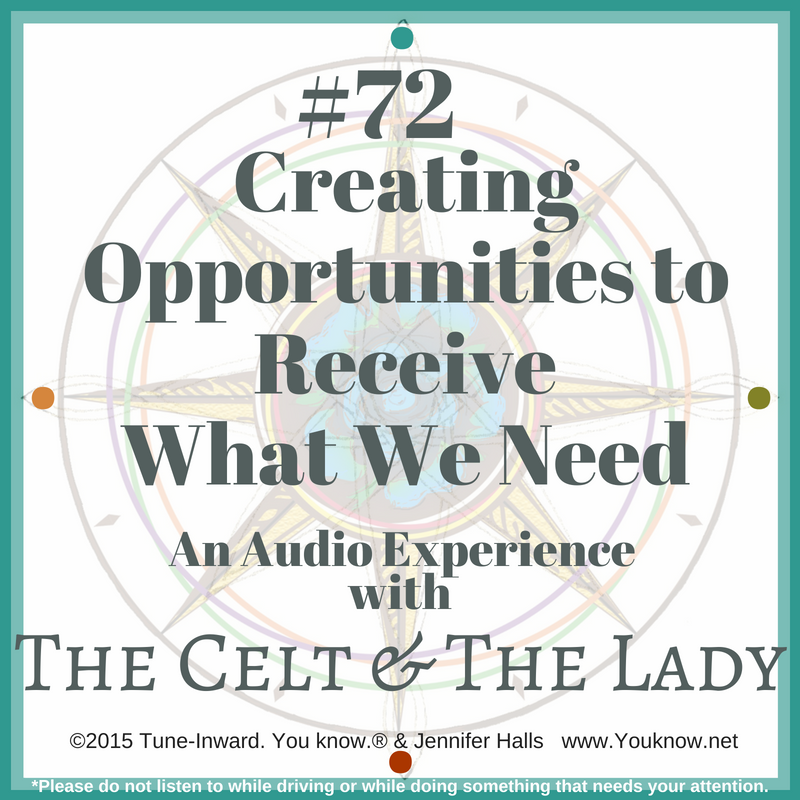 #72 Creating Opportunities to Receive What We Need
The Celt helps us experience many different ways to…
The Lady connects us to our Soul knowledge and…
#72 Creating Opportunities to Receive What We Need
Some of the conveniences of the modern world have closed us down to our innate knowledge, leaving us depleted and unsure of our choices.
The Celt helps us experience many different ways to open and fill our body up with energy. The result is we sense which way works best for us. He points out how our minds are too quick to judge information as unnecessary, blocking wisdom before having a positive impact. He guides us to align deep in our bones into places that continuously hold the vast knowledge we need.

The Lady connects us to our Soul knowledge and aligns us so we stop focusing on things that don't resonate. She also helps us restore and heal core level places that are exhausted, hurt, grieving and more.
Track 1 – Introduction (3:20)
Track 2 – Releasing Resistance to Really Fill Up (24:03)
Track 3 – Our Own Unique Soul Signature of Light (27:20)
Track 4 – Moving Into Satisfaction (10:22)
Recorded live February 3, 2015 in Charlotte, NC
Features: The Celt & The Lady
Please listen to the introduction or read the transcript of it included in audio folder for important information. Thank you.