#43 Inviting Trees to Sow the Seeds of Your Soul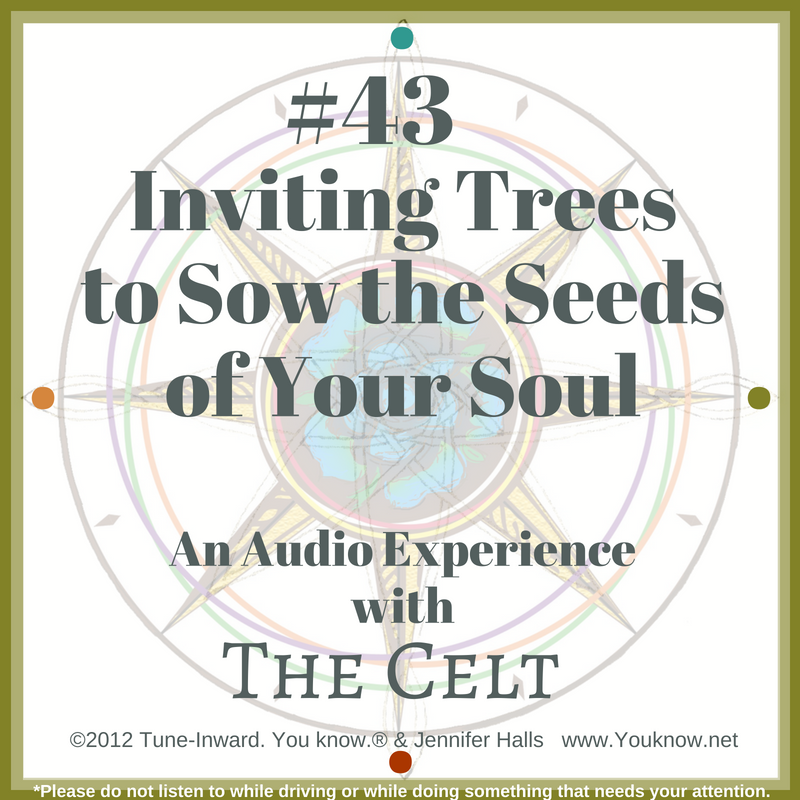 #43 Inviting Trees to Sow the Seeds of Your Soul
Learn to develop a relationship with trees that helps…
#43 Inviting Trees to Sow the Seeds of Your Soul
Learn to develop a relationship with trees that helps support your body and Soul. Simply inviting their Spirit to assist you will bring about a deeper connection with the earth which will add energy to nurture the seeds your Soul has planted. You may also find you have seeds that need to be uprooted. Either way you will be led into the realm of possibility for transformation and growth.
Track 1 – Introduction (4:36)
Track 2 – Rooting Yourself with Tree Energy and Leaning for Support (22:45)
Track 3 – Nurturing the Seeds of Your Soul for Growth Inside (22:42)
Track 4 – Structuring Yourself to Receive More Energy (11:03)
Recorded live May 1, 2012 in Charlotte, NC
Features: The Celt
Please listen to the introduction or read the transcript of it included in audio folder for important information. Thank you.