#27 Amplify Your Energy Field & the Power of Wonder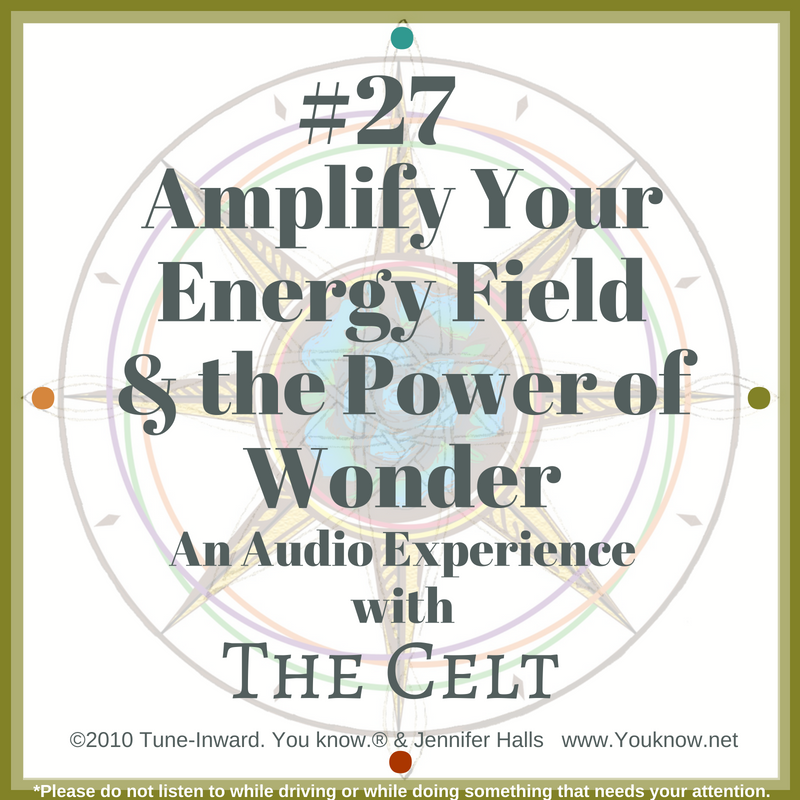 #27 Amplify Your Energy Field & the Power of Wonder
Experience how to amplify your…
#27 Amplify Your Energy Field & the Power of Wonder
Experience how to amplify your energy and understand its influence. Receive some gifts from Spirit; learn how to stay open to solutions, wonder and the power of curiosity.
Track 1 – Introduction (4:36)
Track 2 – The Influence of Filling your Energy Field (23:31)
Track 3 – Energy Field Expansion & Receiving Gifts from Spirit (21:55)
Track 4 – Staying Open & Curious to Solutions (18:21)
Recorded live November 9, 2010 in Charlotte, NC
Features: The Celt
Please listen to the introduction or read the transcript of it included in audio folder for important information. Thank you.