#14 Aligning Your Inner Knowing With Light & Sound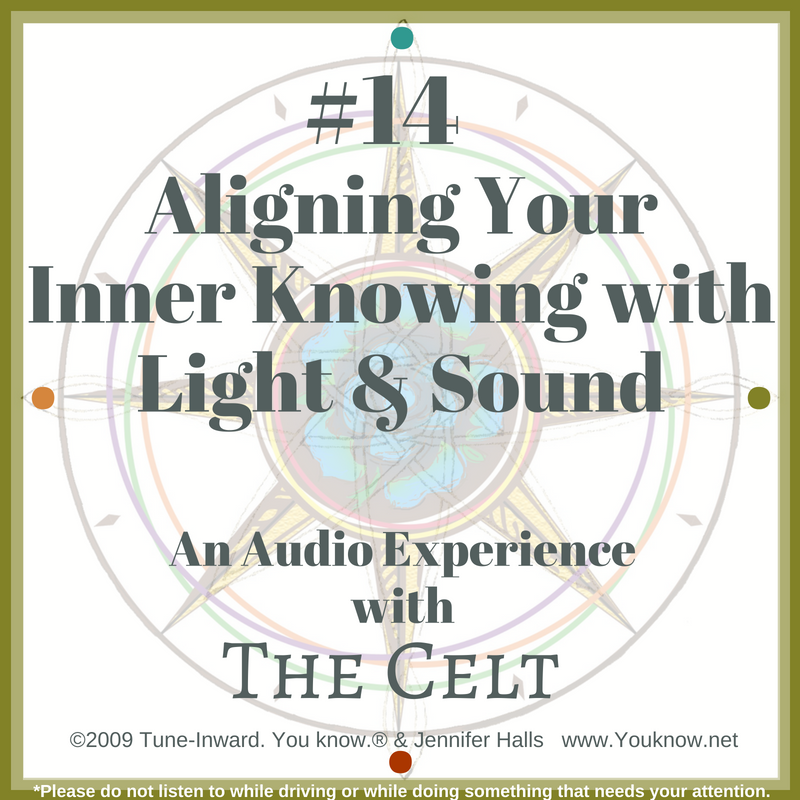 #14 Aligning Your Inner Knowing With Light & Sound
Recapture the knowing you were born with and strengthening your internal…
#14 Aligning Your Inner Knowing With Light & Sound
Learn to tap into the vibration of the earth through light and sound for healing, recapturing the knowing you were born with and strengthening your internal GPS system that helps you navigate your life's path. Music, whether made by the earth, the gods or humans, is a lovely healing tune.
Track 1 – Introduction (4:36)
Track 2 – Sound and Light to Heal the Heart (21:23)
Track 3 – Birth Place Vibes Help Recall Your Truth (20:10)
Track 4 – Ambrosia, The Food of the Gods (13:48)
Recorded live September 22, 2009 in Charlotte, NC
Features: The Celt
Please listen to the introduction or read the transcript of it included in audio folder for important information. Thank you.