#63 Resources for Connection, Support & Creation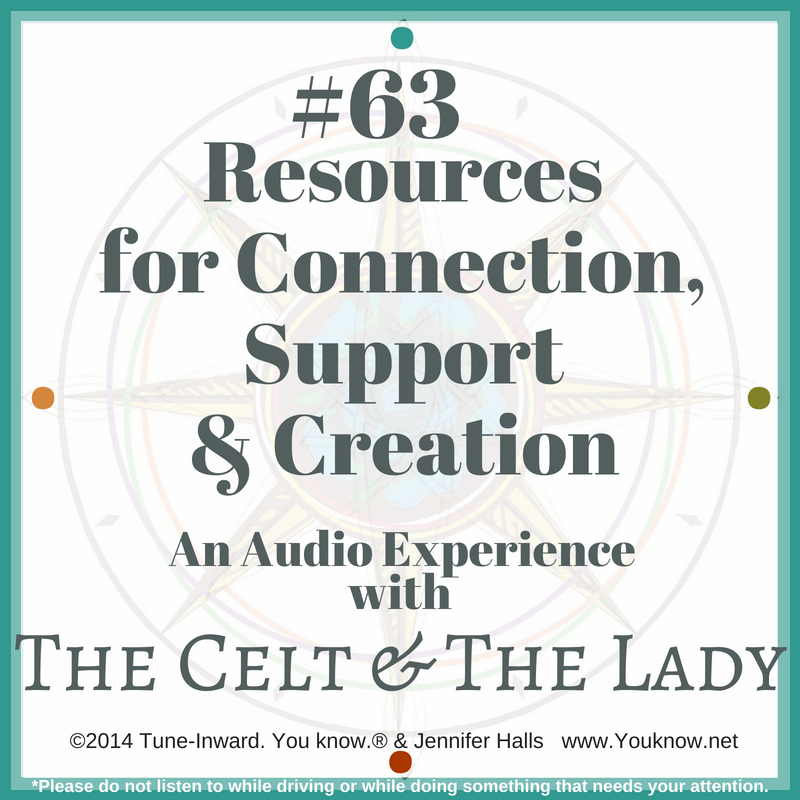 #63 Resources for Connection, Support & Creation
The Celt leads us in ways to connect…
The Lady connects us to the energy of…
#63 Resources for Connection, Support & Creation
This session is packed full of simple ways to recognize, correct and/or enhance how we choose to disconnect and connect, loose and gain energy.
The Celt leads us in ways to connect on different levels to discover hidden means of support and by simple shifts in perception.
The Lady connects us to the energy of where all things are created.
Track 1 – Introduction (3:20)
Track 2 – Meaning of Acceptance & How to Gain Energy (27:58 )
Track 3 – Connecting to the Energy Where All Things are Created (36:17 )
Track 4 – Practical Ways to Use it All ( 6:07 )
Recorded live March 11, 2014 in Charlotte, NC
Features: The Celt & The Lady
Please listen to the introduction or read the transcript of it included in audio folder for important information. Thank you.